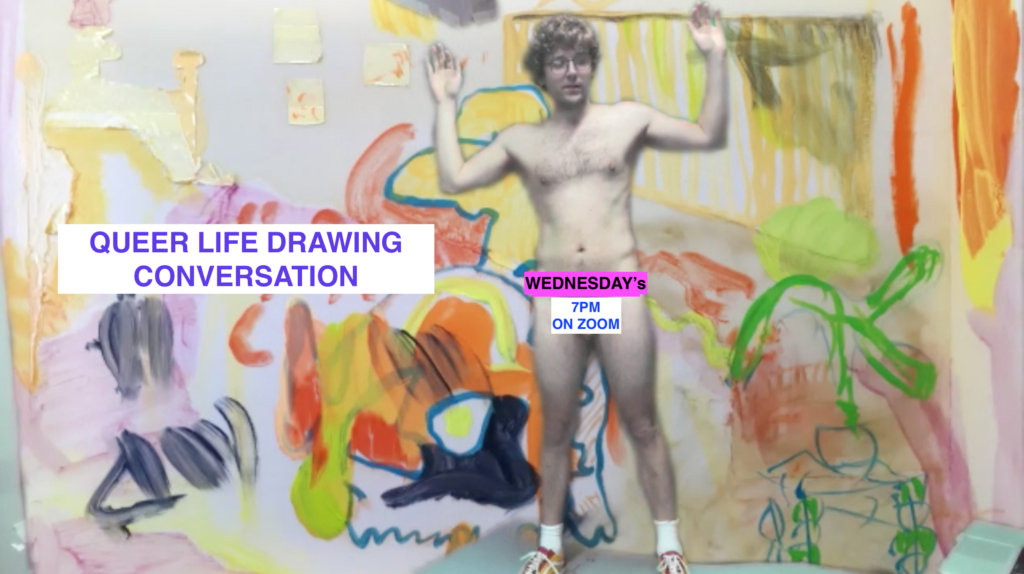 Queer Life Drawing events hosted on alternate Tuesdays, hosted at Brief Encounter Cafe, Bexhill on Sea. About the Event: A durational performance workshop exploring the hybridity of life drawing and cafes. This event is inspired by Queer life drawing conversations and Jurgen Habermas's writings on coffee houses and the public sphere. The event will run […]

---

Queer Life Drawing events: Saturday 25 March 2023 –Saturday 13 May 2023 Please note: These events are for ages 18+ Queer life drawing and conversations led by artist Miles Coote. Three sessions focusing on three different themes with different sitters; Horticulture, the environment and queer cooperatives, Queer identities surrounding sex and sexual health, and a […]

---

Queer Life Drawing Conversation hosted by LGBT Foundation: Tuesday, 7th March 2023, 19:00 – 21:00 GMT, Online A Queer Life Drawing Conversation led online on Zoom by Miles Coote and Lucie Russell, hosted by LGBT Foundation's Sexual Health Team with a life model. The theme of this session will focus on women's sexual health awareness in […]

---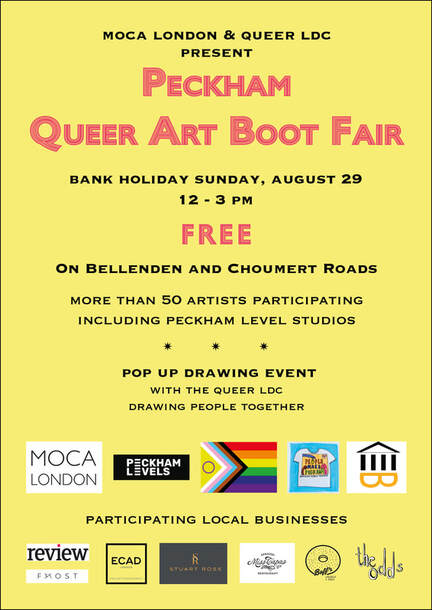 Peckham Queer Art Boot Fair
Bellenden Road and Choumert Market
Sunday
August 29, 2021
12 – 3 PM

MOCA London and The Queer Life Drawing Conversation (Miles Coote) would like to invite you to join us for the first ever Peckham Queer Art Boot Fair. Over 50 artists from the LGBTQ+ community and their allies will be showing works of art on Bellenden and Choumert Roads in the heart of Peckham.

Post-Modern Painting and Performance practices that explore Queer Art discourses
Painting in the Studio
An ongoing practice to think about queer visuality across modern and contemporary fascades
Performing in artist productions
2010 — 2018
Inviting Guests
121 Life drawing Portraits of gay social network users
May 2019 — September 2020
"Can I make a Painting if I am too ill Mrs Aids?."
"Let's Abstract the Thought"